-- Juried by Grace Bentley-Scheck
Juror's Statement: 
"The Third Annual was not an easy show to jury due to the quality of the work which was high and even.
"In judging work, I looked at the artist's use of elements like line, shapes, or color.  I also looked at value and composition.  Finally I looked at the total image for an impression or message."
The David Latin Williams First Prize goes to Melody Knight-Leary for her Photopolymer intaglio print with watercolor accents,
"Mysteries of the NIght and Hands of Time."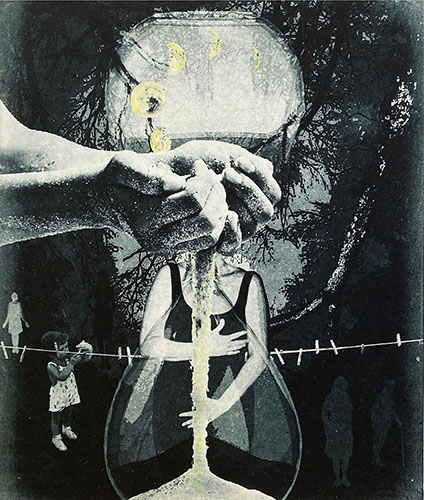 Second Prize goes to Molly Kaderka for her mixed media drawing, ink, and pastel "The Weight of Awe and Hands of Time"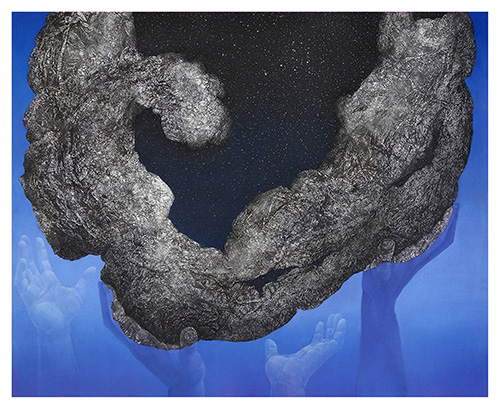 Third Prize goes to Kelly Hanning for her Linoleum Print, "Celestial Half"