Board Member Name
Woodblock Print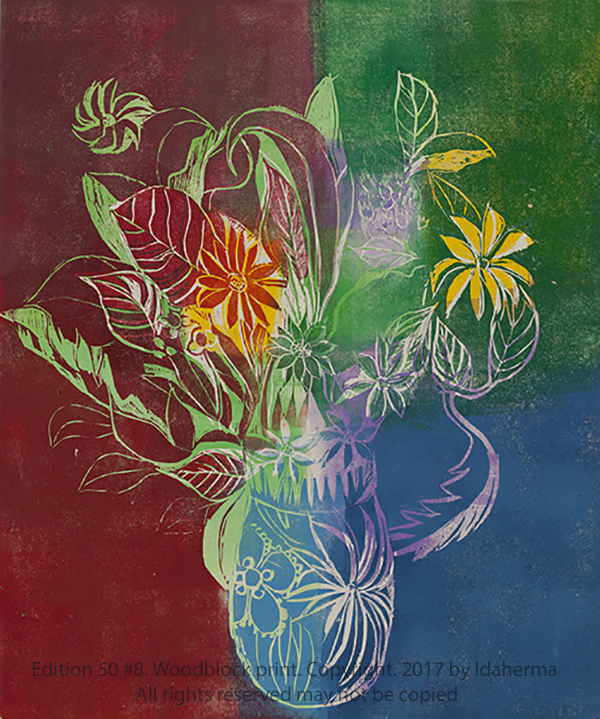 Do Not print this image without the written consent of the artist
My work with woodblock prints explores the beauty of the wood and its transformation into a print. The empty block is a challenge and the cutting of the wood with my wonderful tools inspires me to go beyond the block. I work with different series and the current series I'm now working on is my Flower / Nature series.
My love for color explores the exquisite qualities of the flowers and inking the blocks with a zillion inks brings out the amazing concept of each work.
I hand print each block with the use of a Japanese baren on special handmade papers that I select for the print. These prints are in limited editions.
I have a Masters of Fine Arts from the University of Pennsyvlania, 1963.  I also attended the Advanced Studio at the Pennsylvania Academy of Fine Arts and hold a BFA in Illustration from the University of the Arts, Philadelphia.
Idaherma Williams was Past President of the American Color Print Society and was a board member of the Society of American Graphic Arts.