-- Juried by Idaherma Williams
The David Latin Williams First Prize goes to Marcie Jenkins, Amite, LA for her woodcut,
"Places I want to travel."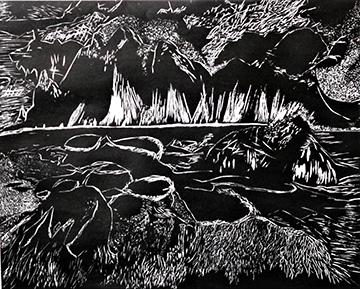 Second Prize goes to Amanda Kralovic, Glens Falls, NY for her screenprint, "Manipulation Series."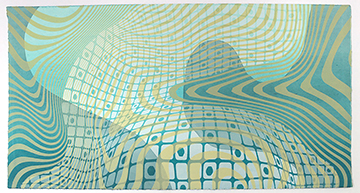 Third Prize goes to Mengjia Lu, Savannah, GA for her print, "Character - ILU I Love You."